McGraw Elementary is a top school of choice destination for families across Fort Collins and the surrounding area. McGraw offers the world-renowned IB Primary Years Program to all students in Grades K-5. The Primary Years Program empowers students to take ownership of their learning as they develop attributes to make a positive difference in their local and global community.

The following infographic summarizes the benefits of an IB education for students at McGraw Elementary. See below a listing of recent recognitions and awards for the McGraw learning community.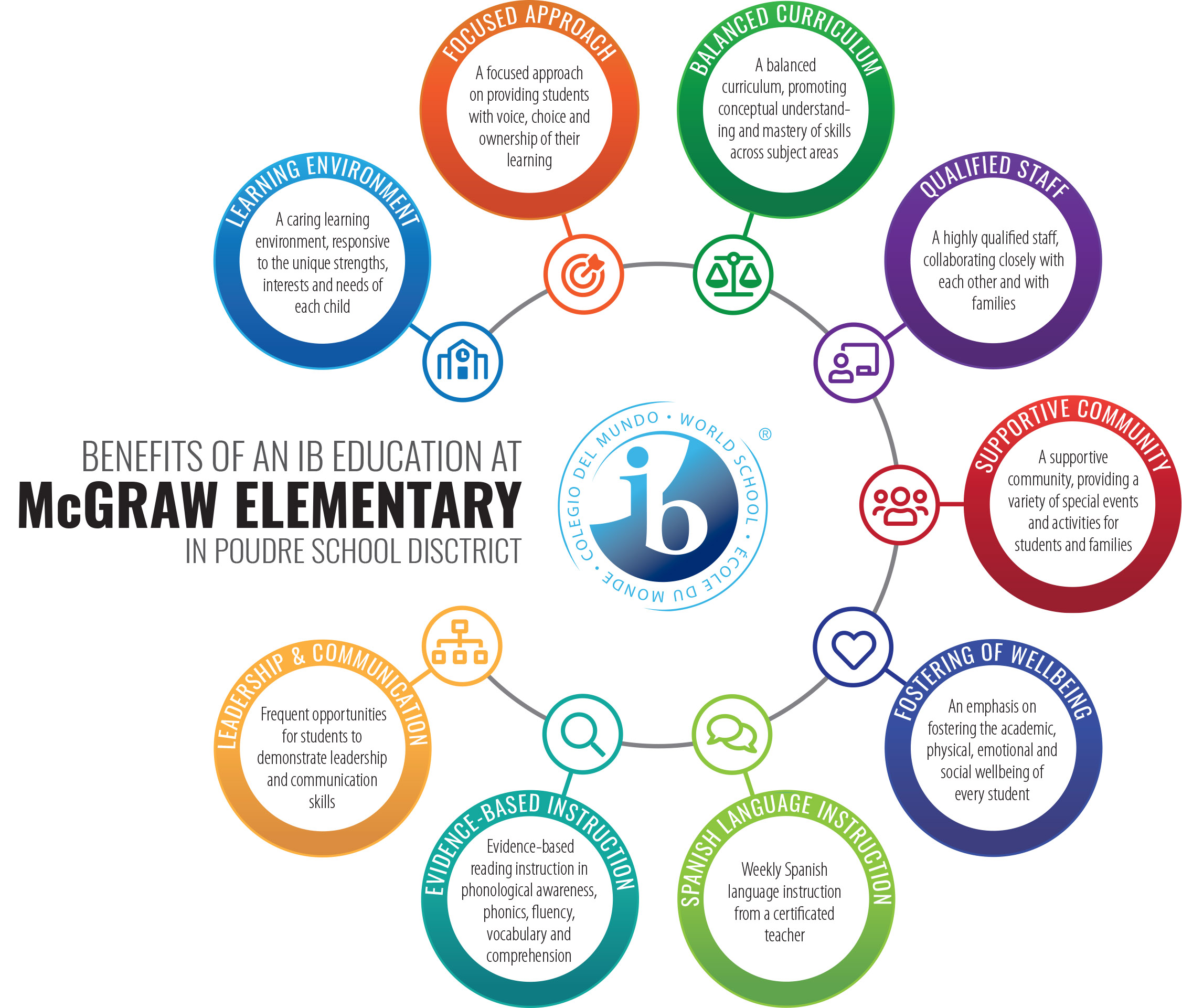 ---
Link to infographic file (PDF)
 
Recognitions and Awards
McGraw has received the Colorado Governor's Distinguished Achievement Award, for exceptional student academic growth, five times in the past ten years, and the John Irwin School of Excellence Award, for exceptional student academic achievement, seven times in the past ten years.
In 2000, McGraw was one of the first six schools authorized to offer the IB Primary Years Program in North America.
McGraw was recently part of a global study commissioned by the IB organization to research the benefits of inquiry-based learning for students.
 
For more information about our school:
· Call the McGraw office at 488-8335
· Browse the information available on our website: mcg.psdschools.org
· Contact Paul Schkade (488-8374) for information specific to the IB Primary Years Program